After months of blackouts, Web access returns to Libya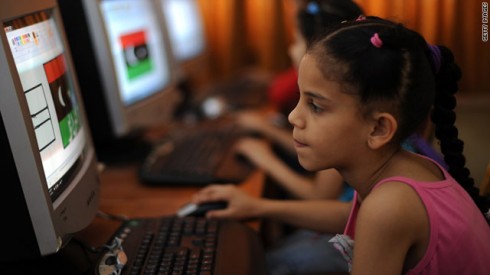 Dettagli della notizia
Before talking about the good news with regard to freedom of the Libyan people is a must emphasize to John D'Agata, a component of the Department Theme "Consumer Protection" of Italy of Values ??and founder of the "Door of Rights, the hope that to replace a dictator not a new regime or even worse, a puppet government in the hands of Western powers eager foreign oil, and natural gas contracts.
The good news is that instead of flowing in the last hours in the network and refers to the great awakening of freedom, generated by the opening from early morning hours of Monday, August 22, Web access on Libyan territory after months of blackouts imposed.
One of the ways to fight the rebels, Egypt, Tunisia, up to Syria, was in fact, to clip the wings of the network to prevent the spread of information about the revolutions in these countries.
The strength of the free flow of information ensures that the Internet has had, in fact - you know - a fundamental role in the recent turmoil of the nations involved in these revolutions.
So the news that the network is accessible again in Libya filled with meaning the phrase appeared in the early hours of the morning on Twitter Libyans: "Welcome to all our brothers and sisters from the center of Tripoli, the Internet back to them for the first time in a long time! "which was written by some members of the National Front for the Salvation of Libya.
For these reasons, we affirm what is to be confirmed for some time: "Nobody touches the net!"
There is, in fact, a dictator, or was taking the explosive force of freedom that the Internet can provide.
 
Immagini della notizia
Warning
: Invalid argument supplied for foreach() in
/var/www/vhosts/sportellodeidiritti.org/httpdocs/plugins/system/zoo_zlelements/zoo_zlelements/elements/imagepro/tmpl/render/widgetkit2.php
on line
19